CMS Usage Statistic
Content Management System, usually referred as CMS, is the framework/platform/application that make website update much easier.
Builtwith.com has a wonderful chart that shows the statistic of CMS used in the online world.
Here's the chart screen-captured on 3th Oct, 2013.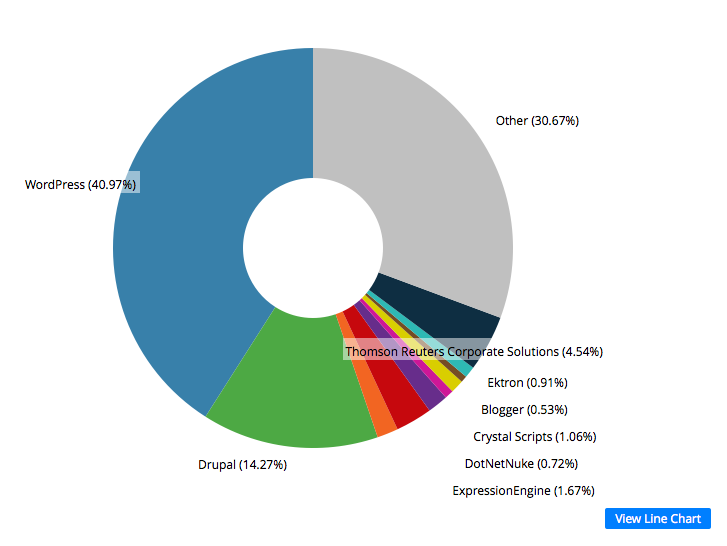 You may find the most updated statistic @ http://trends.builtwith.com/cms
CMS Usage
This website, http://cmsusage.com/, seems to have a better statistic.
According to the website :
Gathered from over 121,455,241 websites, the following statistics will give you an understanding of the popularity of various CMS, blogging, eCommerce & forum platforms as well as a number of web technologies: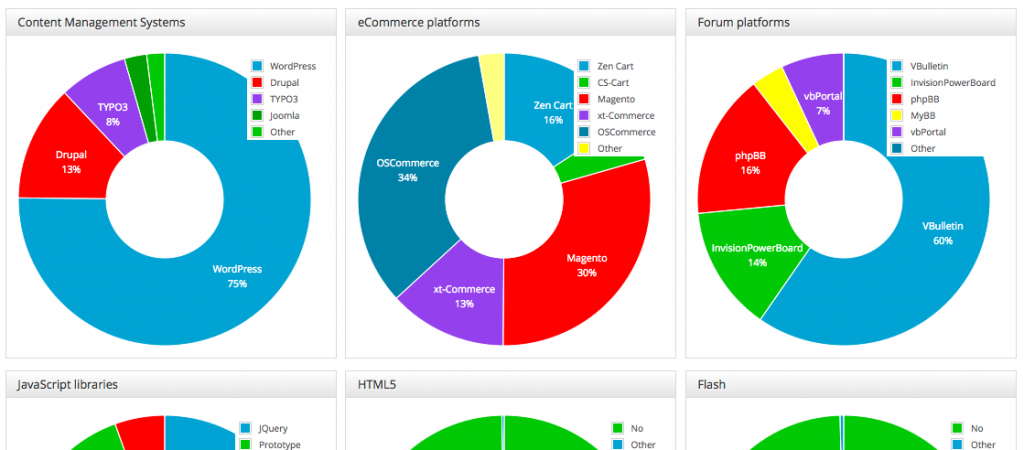 W3Techs

According to W3Techs, http://w3techs.com/technologies/overview/content_management/all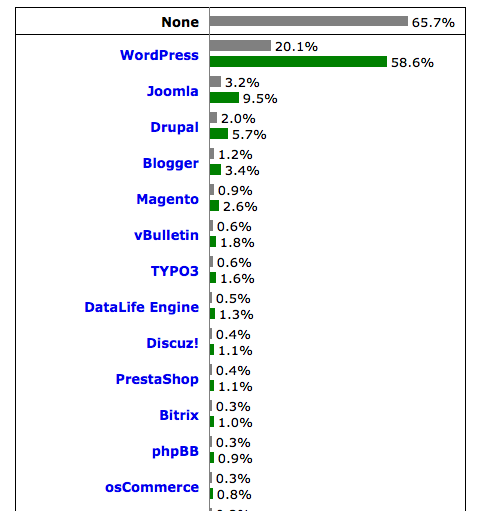 Apparently, WordPress is now the most popular Content Management System. However, the 2nd and 3rd most popular CMS are unclear, they are either Joomla, Drupal, and TYPO3.
My personal preference is wordpress.