Expenses Claim System
Expenses claim submission is one of the most tedious process in an organization. It can be a painful process especially for human resource and finance department to verify every single submission form.
Expenses Claim System (XCS) is an online claim submission application that makes the claim submission workflow more efficient. It allows employee to attach a snap of the receipt to the electronic claim submission form, and allow head of department, HR or Finance departments to review, approve and reject the claim online.
It is designed for businesses with more than 100 employees.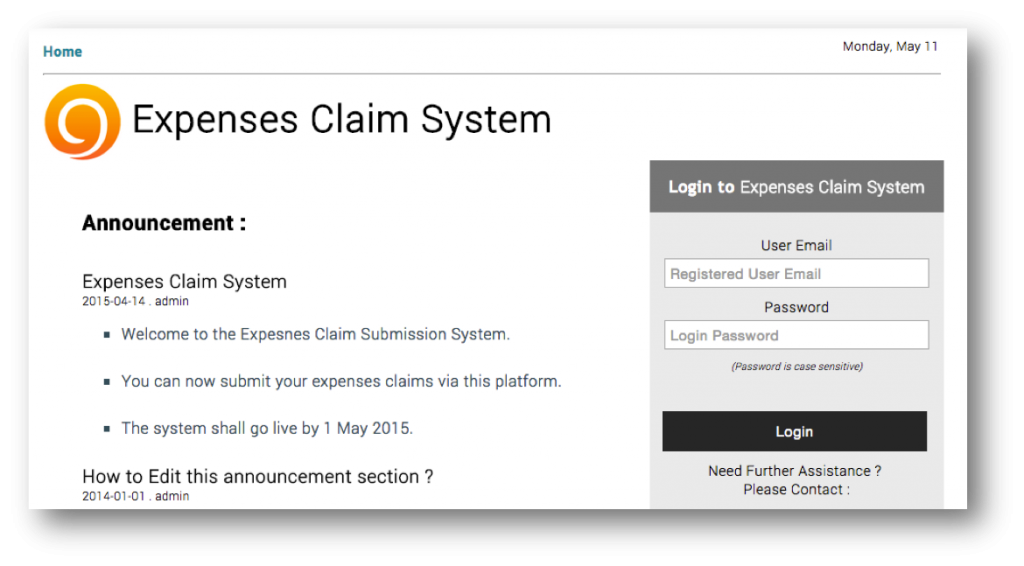 Administrator can easily define the organization structure online, and design the workflow easily.
Portlet Administration allows the administrator to grant module access to users.

My Claims is the main user interface for employee to submit claims.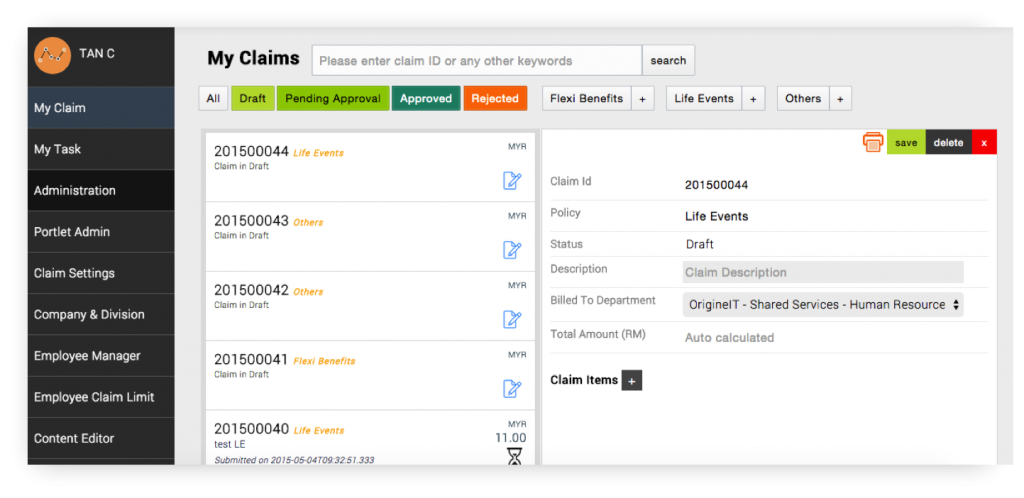 My Tasks is the main user interface for Head of Department, HR or Finance personnel to review, approve or reject claims submitted by employee.