Office Plus One, or O+O, is a all-in-one solution to your business operations.
It provides you with the tools to ensure that your business runs smoothly from it's very first day.
With its simple user interface, you don't need all the complicated training to use the system.
All you need is,
An internet browser, preferably Firefox or Chrome
A stable connection to the internet
Trust us that all your data will be stored securely and the important information will be encrypted in the database.
A subscription of OmO software as a service, starting from RM 100 a month.You can then run your business anywhere, everywhere, at all time.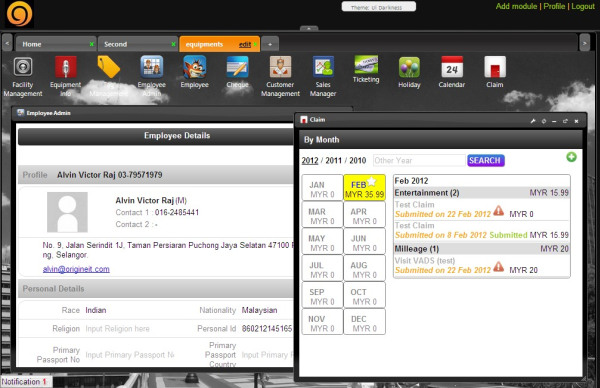 Contact us at sales@origineit.com for more information.