thelulu.com is an online service job scheduling & resource manager designed to help businesses to manage their resources and schedule their  job appointments effectively.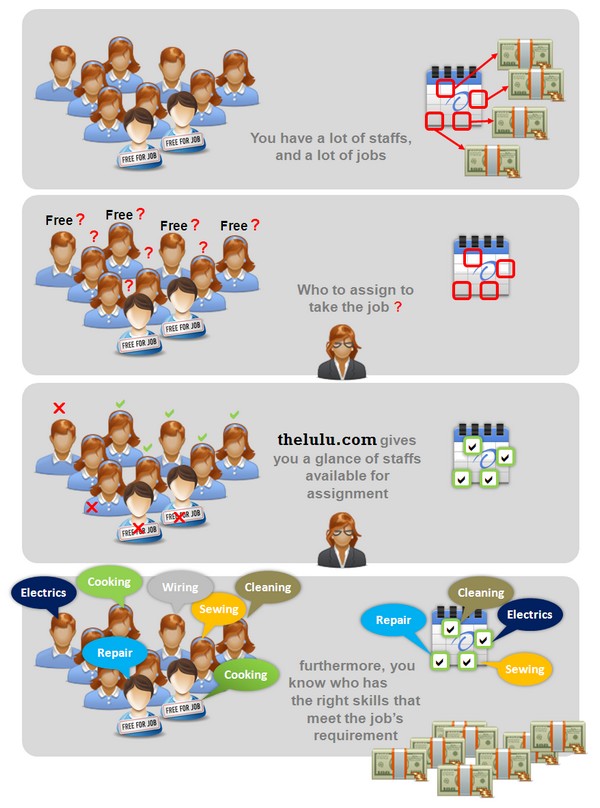 The businesses that can be greatly benefited from thelulu.com are,
Cleaning Service Providers
Part Time Maid Agencies
Pest Control
Security Guard Service Providers
IT Support & Maintenance
Training Providers
Tuition Center
Nursing Home
Modelling Agencies
Support Center
For more information, please visit http://www.thelulu.com and sign up for the package. If you want to try the professional package, please contact us at support@thelulu.com, we can extend your free trial to a month, to the full package.