Before you engage any developer to build your app, you must be clear about,
The key objective to build the app,
The platform you want to app to run,
The amount you plan to invest,
Your target users,
How do you reach out to your target users
Why Mobile App ?

One of the benefit of mobile application is the interactiveness of the user experience, it is fun, engaging, handy, simple to learn and use.
A useful mobile app could make life easier.
A useful app can be a great marketing tool.
A great app can even save life !
But it is a disaster to imitate your entire ERP system's user interface on mobile app.
So what do you want to app to do for you ?
What (is) platform ?
In simple terms, platform is referred to the operating system of the mobile phone. However, usually people will only remember the brand name such as, 'iPhone', 'iPad', 'Samsung', 'Windows phone', 'Blackberry', etc.
Most of the cases, people would like to have their app downloadable from App Store (for iOS devices such as iphone, ipad), or Google Play Store ( for Android devices, such as Samsung Galaxy, HTC, Sony Ericsson).
Some people may want to extend their app to windows mobile, and Blackberry.
Some people may think it is good enough to make their website 'mobile friendly'.
Based on Gartner's report, dated August, 2013 (http://www.gartner.com/newsroom/id/2573415), Android seems getting better acceptance than other OS.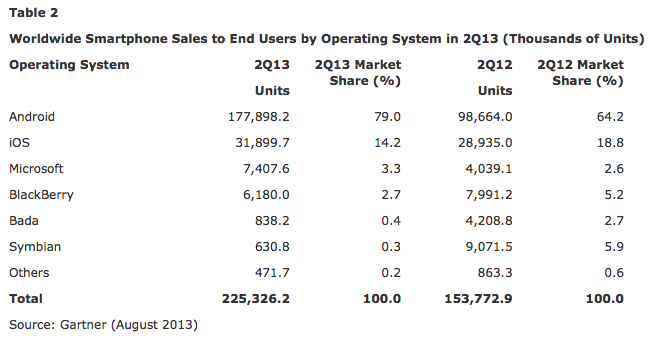 The Cost to build an app
If you have good money to spend, it is possible to make your app available in all platform. If you want to spend wisely, then you would want to look at the objective, and the target users of your app.
You should first consider making your website 'mobile friendly', in other words, your users can view your website comfortably from their small gadget. 'A responsive design', refer to a website design that will change according to the device used to view the website.
A responsive website can imitate the look and feel of a mobile app, that looks great in iPhone, iPad, Samsung, Nokia, Blackberry, etc.
Averagely,

a simple responsive website : USD 1,000 – 3,000,
a mobile-friendly e-commerce website : USD 3,000,
a simple mobile app : USD 2,000 – 10,000,
a complicated app : USD 30,000 – USD 80,000.

The link below give you an alternative view on how a app should cost.
Knowing your target users
Some companies might have spent a lot of money to build mobile app and later realized their target users don't use smart phone.
If 90% of your target users use Apple products,   then you might want to make it available in App Store first.
If your are targeted at Malaysia market, you might want to take a lot at the statistic done by SKMM (Malaysia Communication & Multimedia Commission) @ http://www.skmm.gov.my/Resources/Statistics/Hand-phone-Surveys.aspx
Reaching out to your target users
How do you know about 'Angry Bird' ? or 'Candy Crush' ?
How do you plan to get your user to download your app from respective store ?
If you need someone to discuss about your idea and your plan, feel free contact us at +603 7887 3060 or email me at cplu@originie.com